With a focus on broadcast & corporate, Studio 10 combines in-house capabilities with strong industry relationships to create cinematic live action video content for any project's needs
01

 Development

We'll meet with you to flesh out the core concepts of your campaign. We'll brainstorm the project's objectives, messaging and target audience and walk you through every step of our production process. Our team then proceeds with the specifics – storyboarding, scriptwriting, casting, crew, locations and more.
Concept Development
Scriptwriting
Storyboarding
Art Direction
Casting
Location Scouting
Line Producing
02

 Production

Regardless of the project size, we'll ensure that it runs on schedule and on budget. The members of our core team at Studio 10 are experts in handling the logistics of video production from large scale, multi-camera operations to a three-person crew.
Directors
Producers
Videographers & DP's
Drone pilots
Hair, makeup & wardrobe
Lighting & sound technicians
Production personnel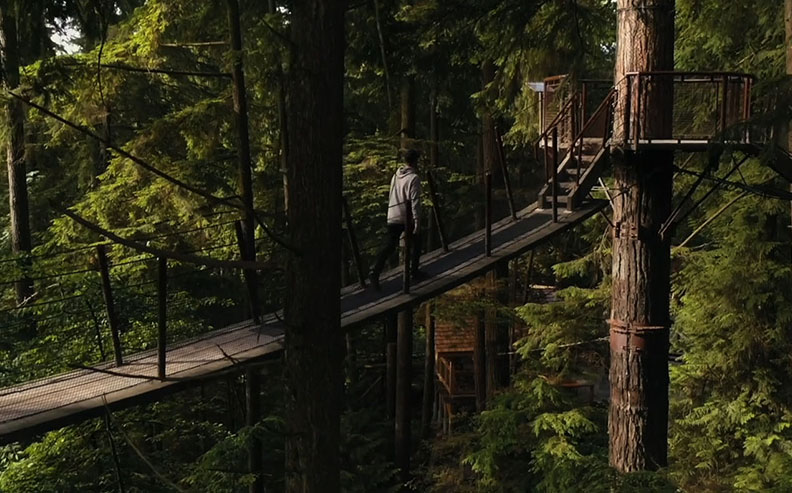 Camera Systems & Technology
In-house, we have the most progressive equipment available for both the production and post-production phases, including cutting edge cameras, colour correction and audio tools. This means high production standards & great value, as well as ensuring a long shelf life for your project.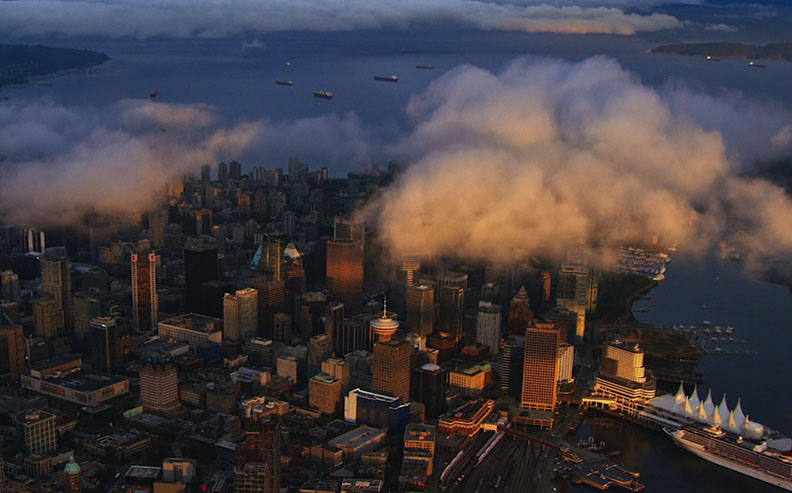 Drone & Aerial
Aerial footage can turn a good production into a great one with the ability to capture unreal vantage points and perspectives. Studio 10 operates two drone teams: one 4K crew based out of our Vancouver office and another team in Regina. Having in-house crews allows for quick response times, and with short-notice filming opportunities, we're able capture the best aerial footage possible.
Lighting Systems & Practical Effects
We have professional lighting systems that are capable of handling everything from interviews, green screens, to the perfect cinematic broadcast spots. Our experience using practical effects can add any elements that may be missing from the production. The script calls for a storm and it's sunny and 35°C?  Bring out the rainmaker.
We put concepts into motion —  from 2D illustrated motion graphics to photo-realistic 3D animation, we have the capabilities and expertise to deliver beautiful results
3D Animation
We create professional 3D modelling, lighting, texturing & animation for a variety of projects, from logo bumpers to photo realistic video work. We also have extensive experience developing 3D for integration with live action footage to create a seamless finished result.
3D animation
3d Modeling
Lighting
Texturing
Rendering
2D Animation
For many projects, two-dimensional motion graphics are the most effective approach. When the style and content of the piece calls for it, we work with a variety of animators, illustrators and designers to bring the story to life.
Motion Graphics
Art Direction & Design
Illustration
Storyboarding & Planning
From the completing the perfect edit to mastering tricky visual FX, our post production team thrives on bringing it all together with an eye for the details
Editing, Color, & Audio
The audio/visual elements of the production are balanced and blended in our editing process. Working with cutting-edge editing, colour-correction & audio software, our skilled editors will seamlessly fit the pieces of the puzzle together to create Hollywood-standard results.
Editing Services
Color Correction
Voiceover Recording
Music Composition
Sound Design
Visual FX
A bunch of bananas transforms right before your eyes into a yellow dress. A shot of an artisan cutting board pans seamlessly for minutes. An unwanted logo disappears as if never there. Our team of designers & animators uses state-of-the-art FX software to transform your ideas into visual magic.
Visual fx
3d integration
Compositing
Green screen